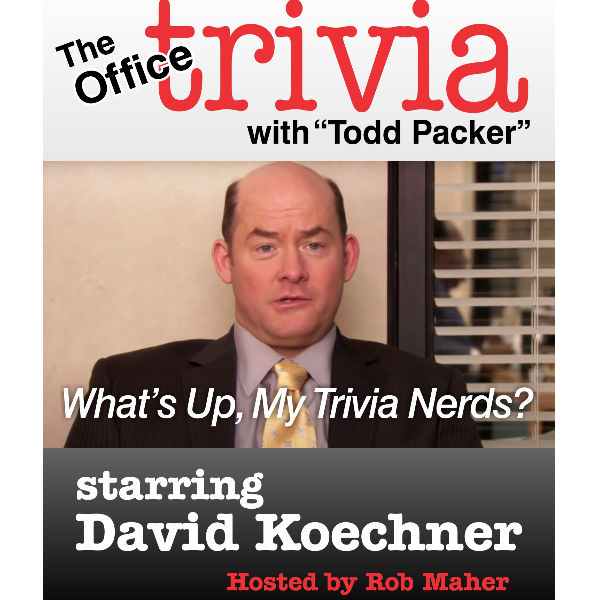 The Office Trivia with Todd Packer LIVE! [SAT]
AGES 21+ | 2 DRINK MIN
Regular price $ 30.00 BUY NOW!
SHOWTIME: Saturday, March 23 @ 5:00 (doors open @ 4:15)!
What's up my trivia nerds? Test your knowledge of The Office with the Pack-Man himself, David Koechner. Teams will compete for mediocre prizes – while also hearing behind-the-scenes stories from David about playing the hit show's favorite obnoxious paper salesman (and Michael's bff), Todd Packer. After multiple trivia rounds, top teams will need to channel their favorite The Office characters and test their acting chops in order to be crowned – by David – trivia champions. The show also features a Q&A, meet and greet and pictures with the Pack-Man! 
 🙌 "THE GREATEST DEAL IN COMEDY CLUB HISTORY!"