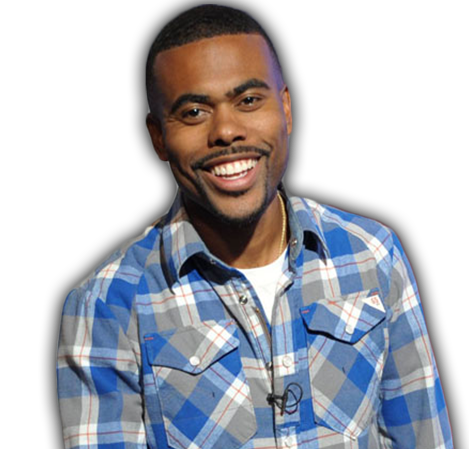 Lil Duval
Special Event
Regular price $ 18.00 BUY NOW!
SHOWTIMES: Saturday April 22nd at 7:30pm & 9:30pm!
 Celebrities aren't exactly pouring out of Jacksonville, Florida but that's only made Roland Powell's grind more ferocious. Proclaiming himself "Lil Duval" after the county from which he hails, he has literally put his home turf on his back as he touches every nook and cranny available with his special brand of humor. 
Some comedians work at making people laugh. Others just do. Born with the gift to make people laugh, Lil Duval explains that, for him, "comedy was a natural thing. People always found me funny. It wasn't that I was trying to be funny; they just found me funny."
Participating in pep rallies in high school and other activities where all eyes were on him really kicked Lil Duval into high gear. The limelight just suited him and he wanted more. "I heard them screaming for me and I was like 'oh yeah, this is what I need to be doing,'" he smiles. "I knew I would be in entertainment because I felt like an entertainer."
Ultimately, he envisioned himself on the big screen and particularly admired the work of Chris Tucker. That's how he got into comedy actually. "I saw Chris Tucker on Friday and I was like 'that's what I want to do.' Then I saw him on Def Comedy Jam so I was like 'oh that's the way you do it. You become a stand-up comedian and you'll be in the movies.' That's how it started to build."
Not one to waste time, Lil Duval went right at it, taking to the stage of Atlanta's legendary Uptown Comedy Corner. Pretty soon, he was a regular there as well as any other spots with a microphone and people ready to laugh. A hilarious 2001 performance at a contest in Oakland caught the attention of Cedric the Entertainer's camp and Lil Duval was invited to hit the road with Cedric and four other comedians. That successful run on the road led to a featured spot on Cedric the Entertainer: Starting Lineup, first televised and then released on DVD.
During the tour, Lil Duval developed his signature routine "Stalker's Anthem (Bitch U Mine)." Set to Musiq Soulchild's 2000 hit "Just Friends," Lil Duval twists the original song, which preaches about taking it slow and making the girl comfortable, into a pressure-filled encounter at a club:
"Girl I know this might sound strange/But let me know if I'm outta order, steppin to you this way/See I been buying you drinks for a while/And I'll let you know . . . . Bitch U Mine!" 
A forever hustler, Lil Duval stayed on the road, slanging his brand of humor. Along the way, he also released two underground comedy DVDs: Dat Boy Funny (2003) and Put Your Hands on Me
(2005). Additionally, he appeared in Three 6 Mafia's Choices II: The Setup as well as hot videos like T.I.'s "Rubberband Man," "24s," "Whatever You Like" and Yung Joc's "It's Goin Down" and "Coffee Shop."
Most recently, he's added Twitter to his campaign and regularly dispenses his thoughts via @lilduval as raw and witty as only he can. So much so that he now has over 600,000 followers. It's Lil Duval's ability to ride the current and know what people want that keeps him winning. "I was always on 
the internet. It's just like in the streets," he explains. "When new dope comes out, if you want to stay popping in the streets, you go with the new dope. When people were still on MySpace, I was popular on MySpace. I had like a 100,000 friends. The new thing is Twitter."

Embracing the new is indeed a part of Lil Duval's make-up but he prides himself most on staying true to himself. "I stay in my own lane. I don't do what anybody else is doing. I try to do what I'm doing. I like to be the one that's being followed instead of following someone else. There's no blueprint to this shit so I mean, when you follow somebody else's blueprint, just because it worked for them, doesn't mean it'll work for you."
That sense of originality is one of the reasons Lil Duval attracted the attention of hip-hop's reigning king early on. A fan since 2001, when Duval first started wrecking stages, T.I. didn't hesitate later on to add Lil Duval to his label Grand Hustle's comedy roster. "He's someone who says what everyone else is thinking and scared to say," shares T.I. "He talks about life's most difficult and embarrassing moments. To take these things and find ways to make people laugh, especially when folks see fit to cry, is comedy at its finest."
Duval can currently be seen on two MTV series Guy Code and Hip Hop Squares, but he's not done yet. "Everything that you can do and even more that hasn't been done yet" is a serious goal for him. "Whatever it is the people want me to do, I'm going to do it. And, I'm going to be the best at it," he promises, refusing to rest until he reaches the pinnacle of "comedy at its finest."