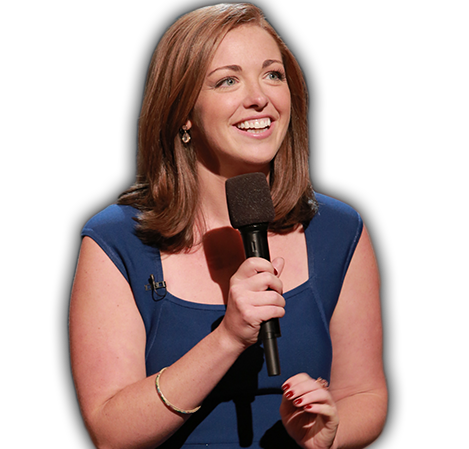 Megan Gailey
None
Regular price $ 10.00 BUY NOW!
SHOWTIME: Sunday, September 18th at 7pm!
*Service fees waived for a limited time!
Megan Gailey grew up in Indianapolis, the perfect town to raise a delusional upper-middle class Midwestern socialite. With a love of flirting and vacationing, it was a natural fit to leave the monotonous exercise schedule for a life of stand-up.
Gailey recently made her late-night debut on The Conan O'Brien Show, appeared in Season 3 of Adam DeVine's House Party on Comedy Central and is a cast member of the MTV show Ladylike. Megan was part of the 2015 New Faces show at the Just For Laughs Festival and was a featured performer at SXSW, Bridgetown Comedy Festival and The Comedy Exposition. Gailey was featured in Chicago Magazine and Marie Claire Magazine for her comedic risk taking and amazing dresses. And she has finally performed alongside enough famous people that her older brothers no longer hate her.
Megan works and applies makeup at a fanatical pace. She continues to search for a rich husband, just in case.