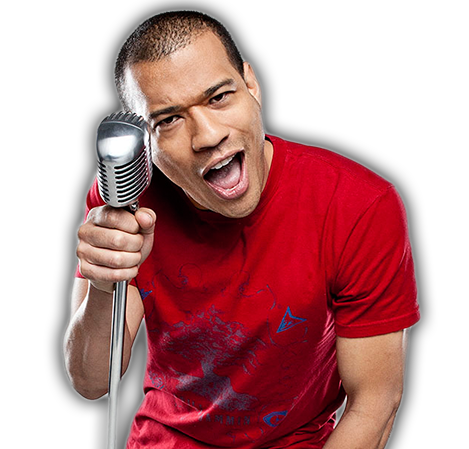 Michael Yo
None
Regular price $ 16.00 BUY NOW!
Thursday August 25th at 8pm!
Michael Yo is a stand-up comedian, coming up under the wings of Chelsea Handler on Chelsea Lately as a recurring comedy panelist. He is headlining the national Hot Mess Comedy tour between his Hollywood reporting. Yo brings his comedy to two top podcast, The Yo & Jo Show & The Michael Yo & Leo Show". Additionally, Michael Yo is Hollywood's resident entertainment and pop culture expert. He can be seen on CBS' The Insider, for which he covers the latest in celebrity news and gossip, as well as guest co-hosting CBS' The Talk and a Hot Topic Talker on Wendy Williams. The self-proclaimed "Half-Black Brother with a Korean Mother" is known in the entertainment industry as the "more respectful" entertainment news correspondent as he will always embarrass himself more than his interviewees.

Michael was born and raised in Houston and got his start in Austin at the popular central Texas station 96.7. After his stint in Texas radio, Michael moved east for college to his other hometown, Miami, where he was recruited by #1 radio station Y100. Following Miami, he made the move to Los Angeles where he's worked as a correspondent for Extra, E! News, and appeared regularly on The Daily 10, Kourtney and Khloe Take Miami, and his own show for Yahoo! called Yo Show which averaged 1. 5 million views per episode. Michael lives in the heart of Hollywood with his Wife & French Bulldog, Paul.